PROJECT: HR Tech Conference & Exposition - Booth Design and Promotion
HR Tech is a leading independent conference attracting both HR and IT executives. HighGround's concept for the 2017 event focused on continuous feedback and the idea that with the right technology, an employee can continue to grow and evolve on their career journey. To attract attendees to the HighGround booth, we had puppies from local adoption agencies visit each day, puppies similar to people are also in need of continuous feedback.
EVENT MATERIALS
20'x20' Booth Design | Floor Decals | Event Signage | Scratch Off Speaker Card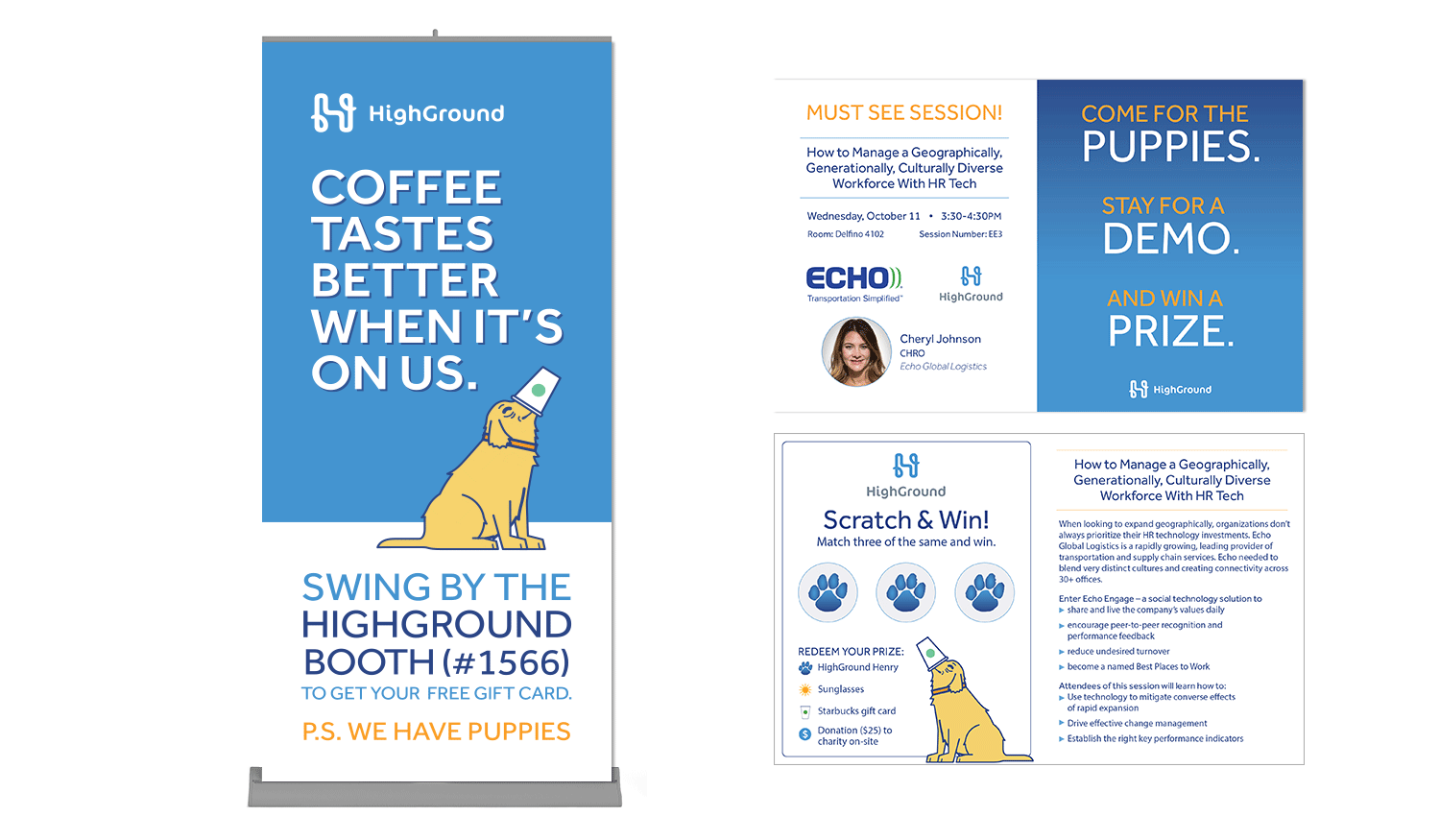 PROJECT: ATD 2018 International Conference & Exposition - Booth Promotion
The Association for Talent development is an annual conference for the HR industry on how to effectively attract, develop, and retain top talent.
EVENT MATERIALS
Booth Signage | Raffle Card | Luggage Tag